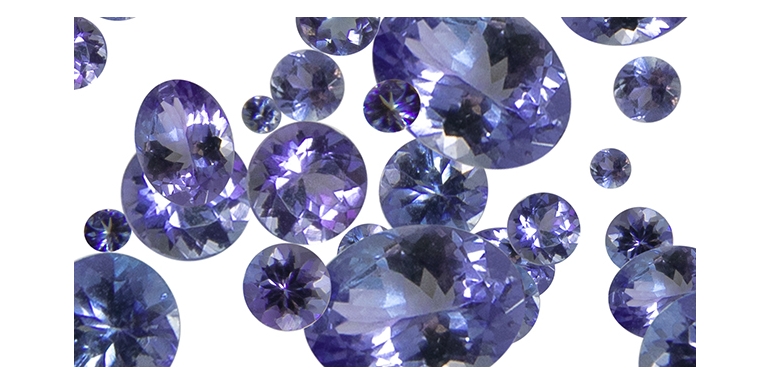 This is one of my favourite stones. I love its color from the most delicate violet shades to those intense, almost navy blue, with a sparkle of violet. It looks beautiful in both yellow and white gold.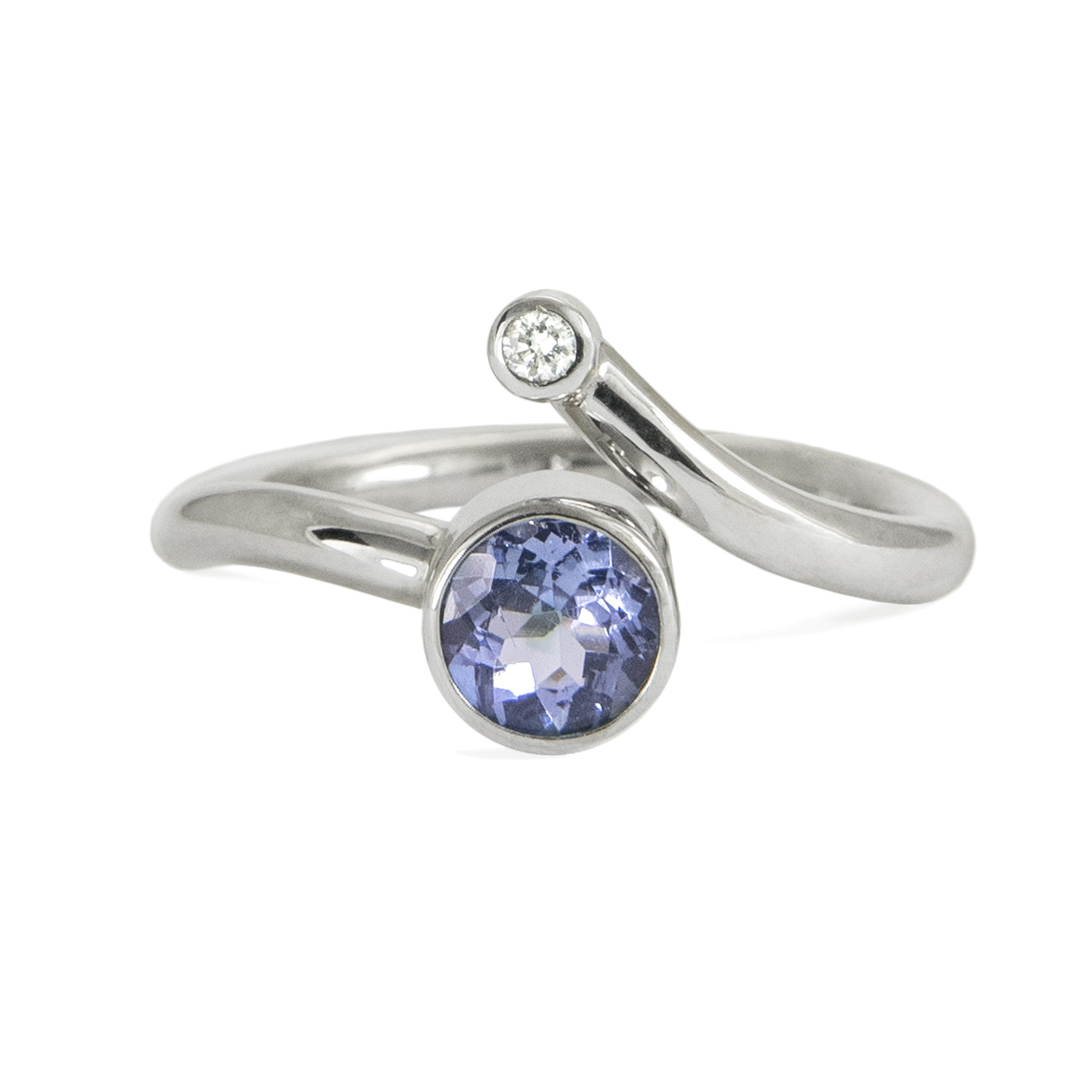 DISCOVERING TANZANITE
Many people were involved in the history of promoting this beautiful mineral. We probably owe the discovery of tanzanite to a Maasai warrior. In 1967, about 40 km. southeast of Arusha - this is a region in Tanzania, he noticed a beautiful specimen of translucent blue-purple rock. The accounts say that the warrior took this 10,000 carat find to a local tailor and avid gold miner - Manuel de Souza. He assumed that the mineral found was sapphire, but uncertain, he asked John Saul, an American geologist and gem seller living in Nairobi, for help in identifying the find. According to him, the mineral turned out to be too brittle for sapphire, so he decided to send samples of the mysterious stone to other scientists. Then the mineral was identified as a blue variety of zoisite. This was later confirmed by the opinions of mineralogists from Harvard and Heidelberg universities and the British Museum. In 1967, this mineral was officially described and recognized as a gemstone.
WHAT IS ZOISITE?
At the turn of the 19th and 20th centuries, a new mineral was found in the Austrian Alps. From a chemical point of view, it was a complex silicate in which iron ions give the mineral a characteristic peanut-green color. The mineral was named zoisite by the German gemmologist Abraham Gottlob Werner, in honor of Baron Sigmunt Zois, who gave him the stone for identification. These stones were not interested goldsmiths then, while a mineral with a similar composition was soon found in the United States. The mineral found in Tanzania is still the only jewellery gem quality clear zoisite crystal in the world! This variety of silicate is tinted with the rare presence of vanadium - and it gives that deep bluish-violet color and glassy sheen.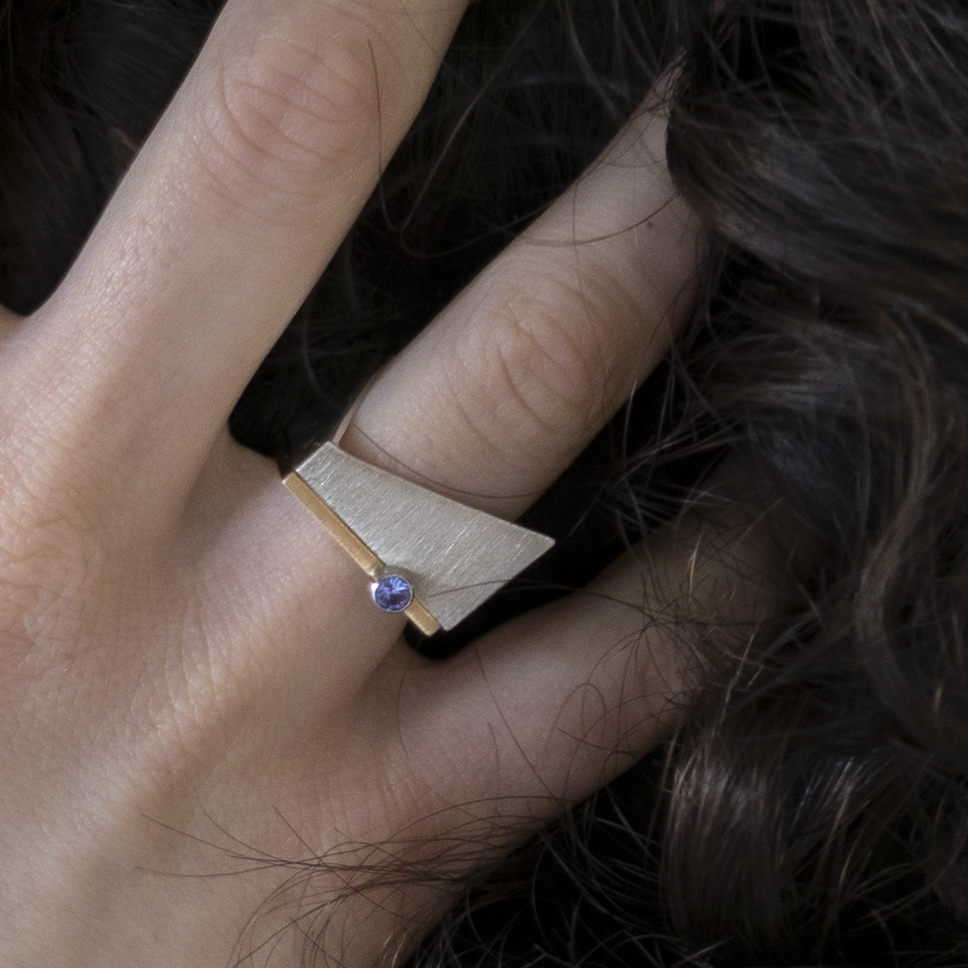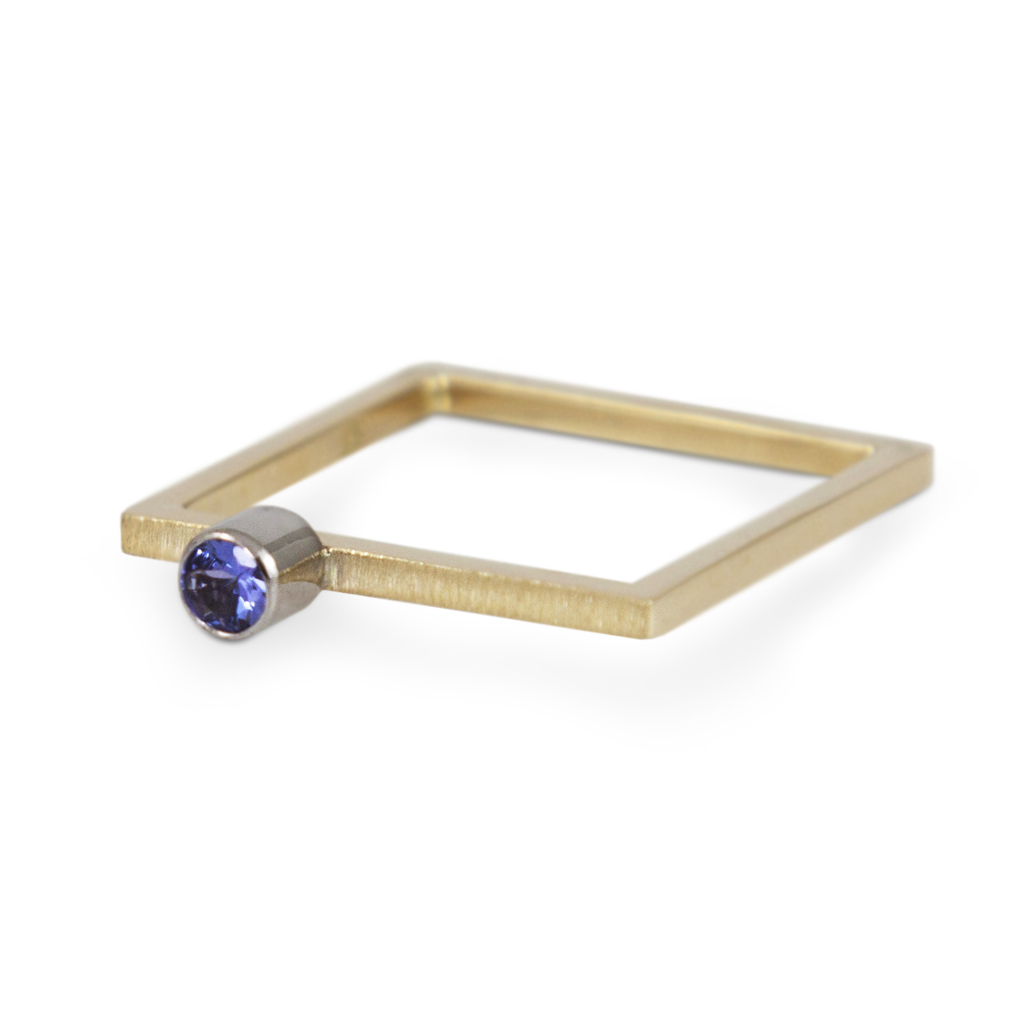 - - - -
HOW TANZANITE IS GAINING FAME
From the specimen found, John Saul cut two large oval gem weighing 5 and 19 carats and sent them to his father, Hyman Saul, then vice president of Saks 5th Avenue, a luxury department store located next to Tiffany's. Henry Platt, great-grandson of Louis Comfort Tiffany, became interested in the find and recognized it as an extremely valuable gem. Recognizing it as "the most beautiful blue stone discovered in the last 2,000 years," Platt named it "tanzanite" after the place it was found, and introduced it to the market in October 1968. Large-scale advertising meant that the popularity of this stone grew until the end of the 20th century, when jewelry with tanzanite began to sell better than with rubies and diamonds. Its greatest ambassador was Liz Taylor.
EXTRACTION
Today, tanzanites are mined in the Manyara Region, located 70 km south of where the mineral was originally found. The Merelani Gem mine is 2 km wide. and a length of 50 km. Tanzanite is considered one of the rarest gemstones in the world, and its deposits are expected to be exhausted within the next decade. The value of very good quality stones can reach the price of the best diamonds. In the past year, the largest specimens of tanzanites have been found - a record has been broken! What's more interesting - all three giant specimens were dug by the same miner, Saniniu Laizer. The heaviest specimen weighed 9.2 kg! The two smaller ones, although still huge, are 6.3 and 5.8 kg stones.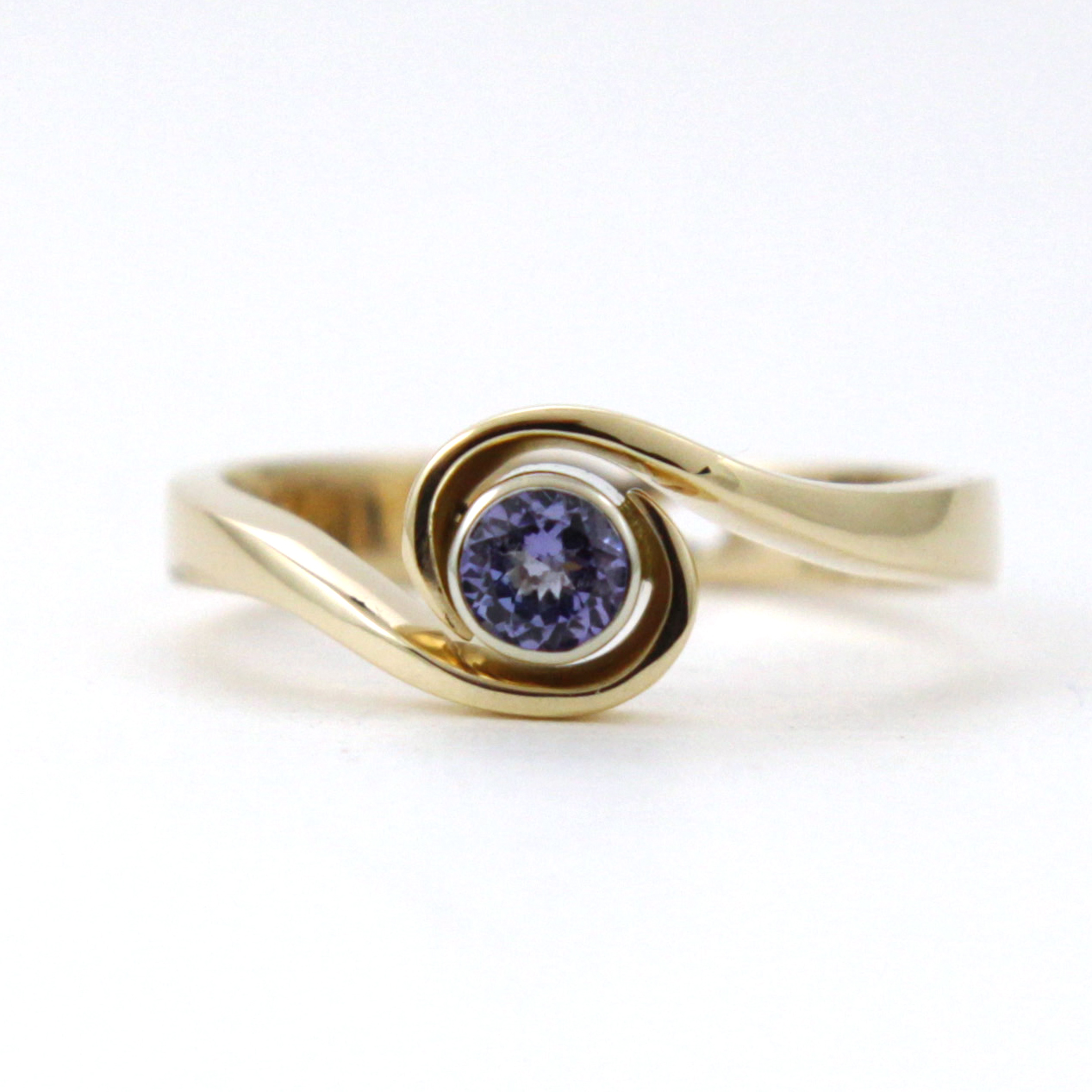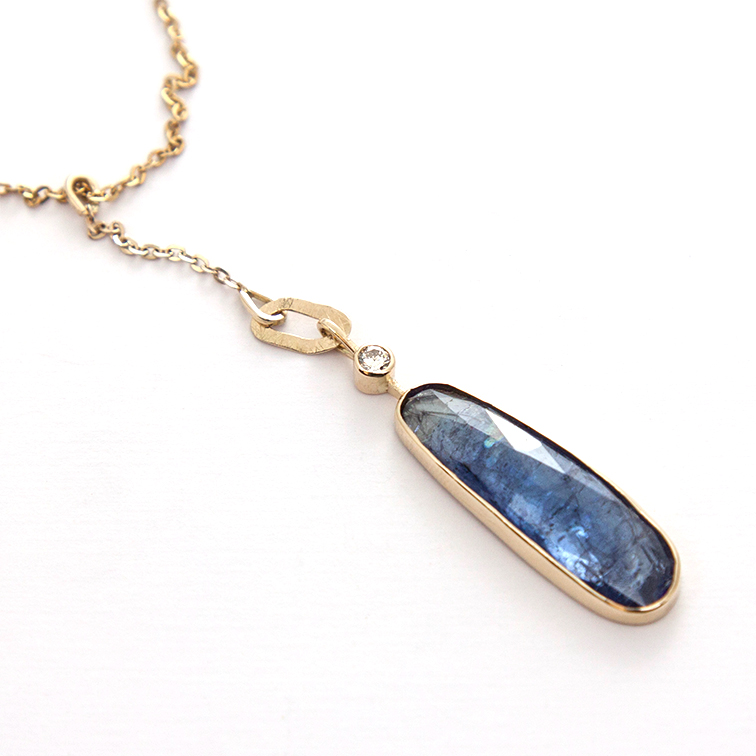 - - - -
THE APPEARANCE OF GEMSTONE
How to recognize tanzanite? Tanzanite consists of fairly large, transparent, pistil-shaped crystals. glistening blue and purple. These shades are due to vanadium compounds. This mineral in artificial light can emit an amazing red-violet shade, but also in daylight, depending on the angle at which we look at it, its color changes. This phenomenon is called polychroism. It is no wonder then that the new find attracted so much interest from gemologists. However, immediately after extraction, this beautiful stone is most often pale gray or brown, sometimes with a violet glow. In order to bring out the deep blue-violet color desired by jewelers, it must be heat-treated. Removal of the brown layer is done by burning the stone in an oven for several dozen minutes at a temperature of about 350-500 degrees. It happens that deposits with already cleaned stones are found. They are located close to the ground and this color is probably caused by forest fires. High temperatures can cause enlargement of scratches and imperfections, but firing is the standard procedure and all commercial stones have undergone such firing. Therefore, it does not reduce the value of the tanzanite in any way. After processing, they gain their final color, known from jewelry. It can vary from one specimen to another, some being bluer and some more purple. However, in both cases, deep-colored tanzanites are the most valued.
HOW TO TAKE CARE OF TANZANITE
The hardness of tanzanite does not exceed 6-7 on the Mohs scale, which means that it is more brittle than sapphire or ruby. When worn with tanzanite jewelry on a daily basis, the stone may become scratched. That is why I recommend taking rings decorated with this gem off for housework. Chemicals or a rapid temperature change can also damage it. I recommend to use a soft cloth and a soapy solution to clean such products as earrings and rings. And store jewelry with this unique mineral in separate packages, padded with a soft lining.