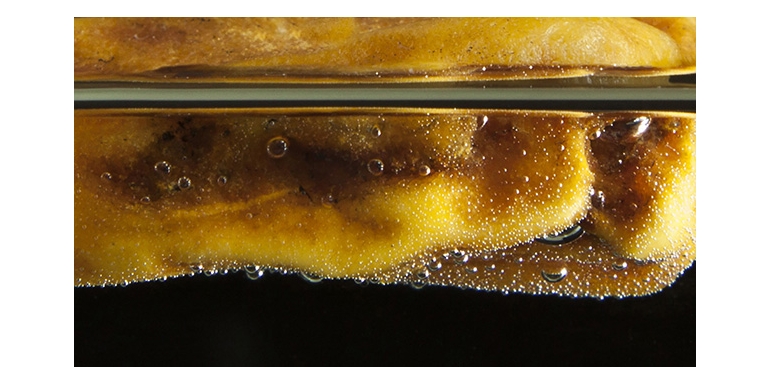 At the turn of September and October, the Association of Goldsmithing Artists has been organizing the PRESENTATIONS Artistic Jewellery Competition for its members for many years. For many editions it was a thematic competition, requiring artists to express themselves in their works on a given slogan. The topics stimulated creativity not only in terms of creativity, but also forced us to be inventive in the manner of expression. It was great to see how the associations and ideas are following different paths. It's nice that my projects have also been awarded and distinguished several times.
Three years ago, the idea of ​​the "no topic" competition returned. Wood was chosen for the companions of silver, which is the main creative material, followed by paper. They were to be used in the competition entries. A lot of fantastic jewelry objects were created. Unfortunately, mine wasn't there ... I didn't manage to do it. :(
In this year's edition, the competition gained the rank of an international competition and became an open competition. This time amber was chosen as accompanying material. Hence its title SILVER AND AMBER. Another novelty is the photo competition AMBER INSPIRES accompanying the Presentations.
After a two-year break, this year, I decided to reserve a large time space from workshop and service work for creative activities with amber :) I admit, this is not a material that I often use in my original jewelry. I appreciate its beauty and properties, but have little experience in processing it. Therefore, the first work I prepared was ... a slightly joking statement. It is entitled: "Ouch...! Splinter :("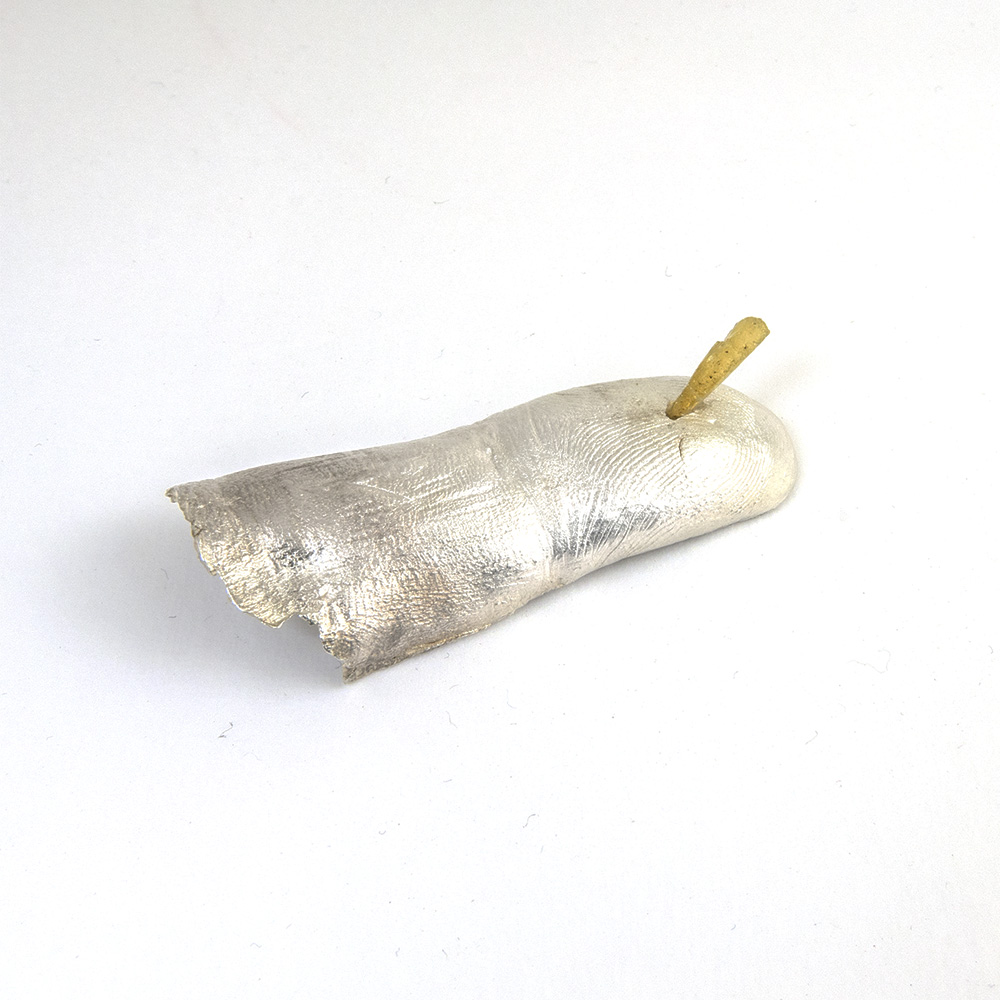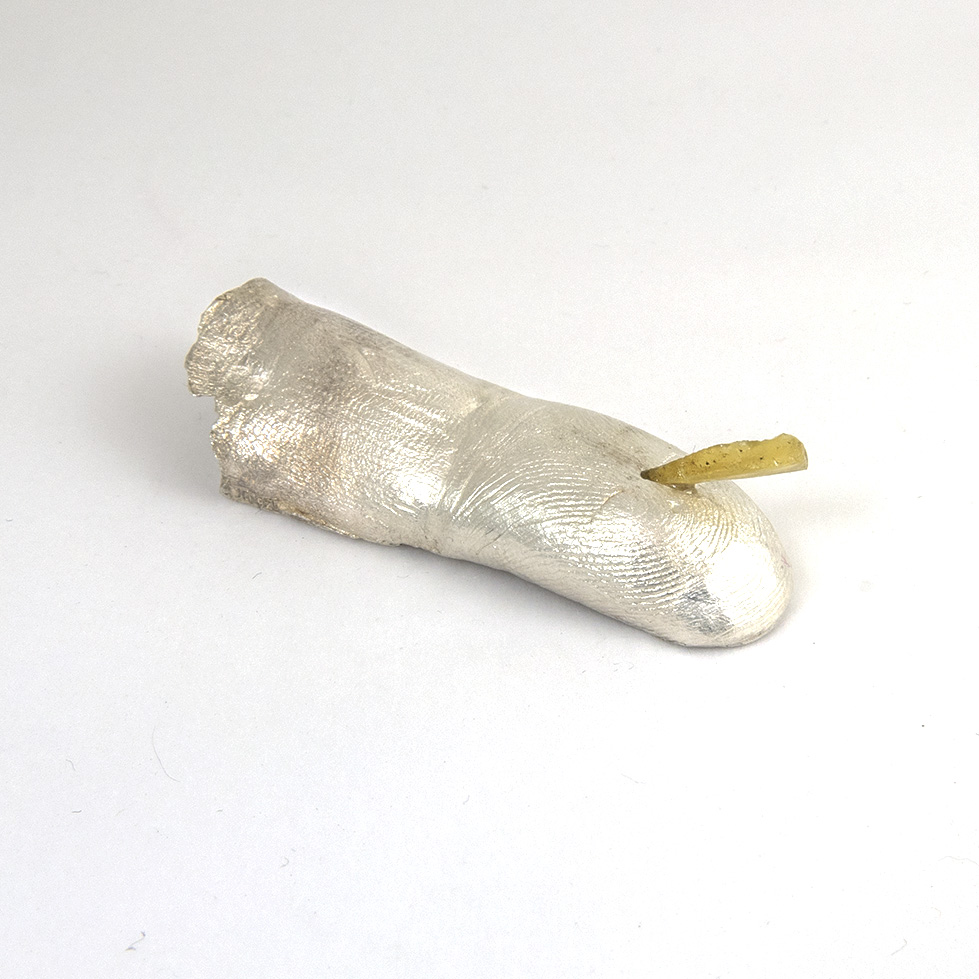 However, I did not want to leave the topic without at least one work with my beloved SQUARES. Hence, a set of two square rings was created, decorated with differently cutted amber, entitled "GEOMETRY OF THE CLAUSE".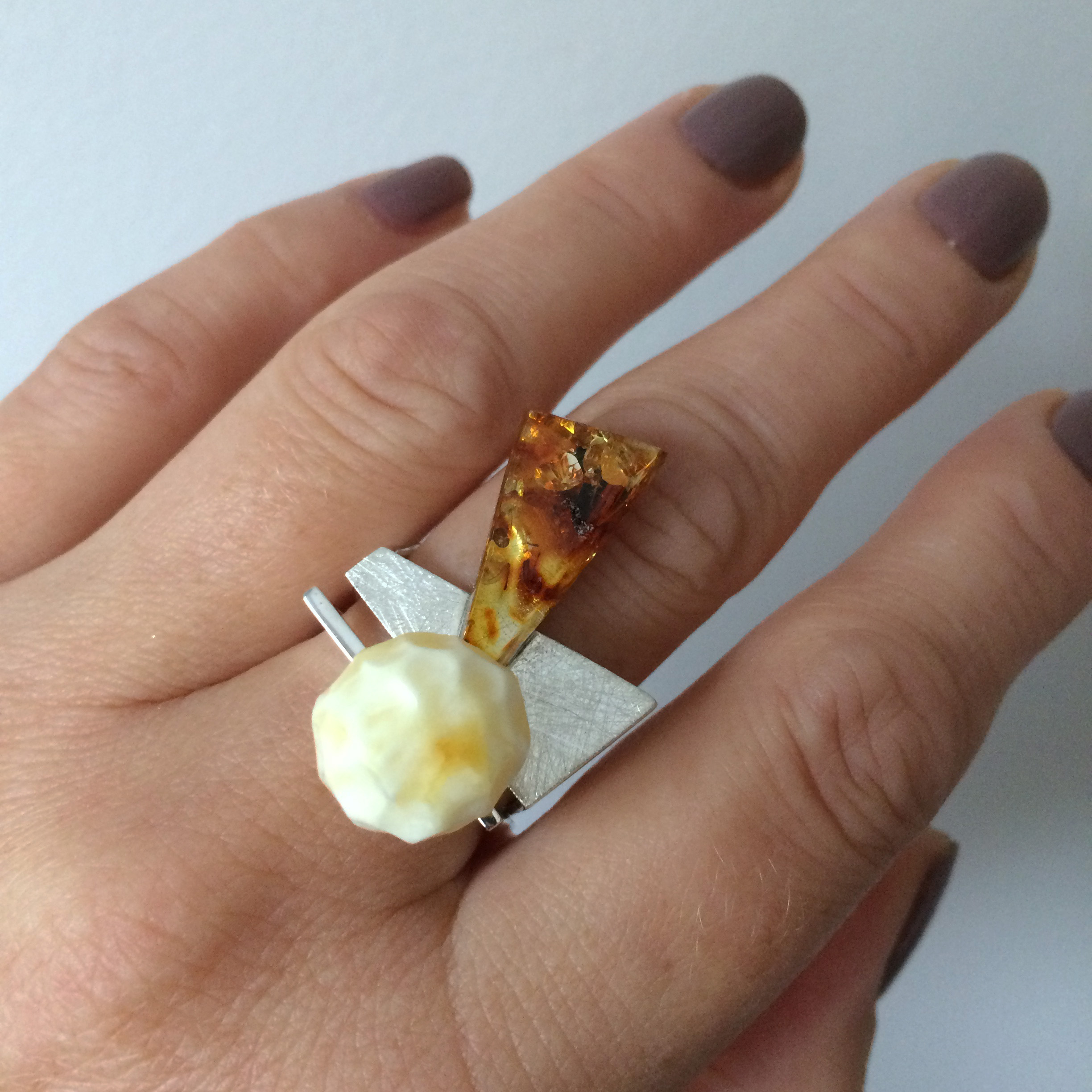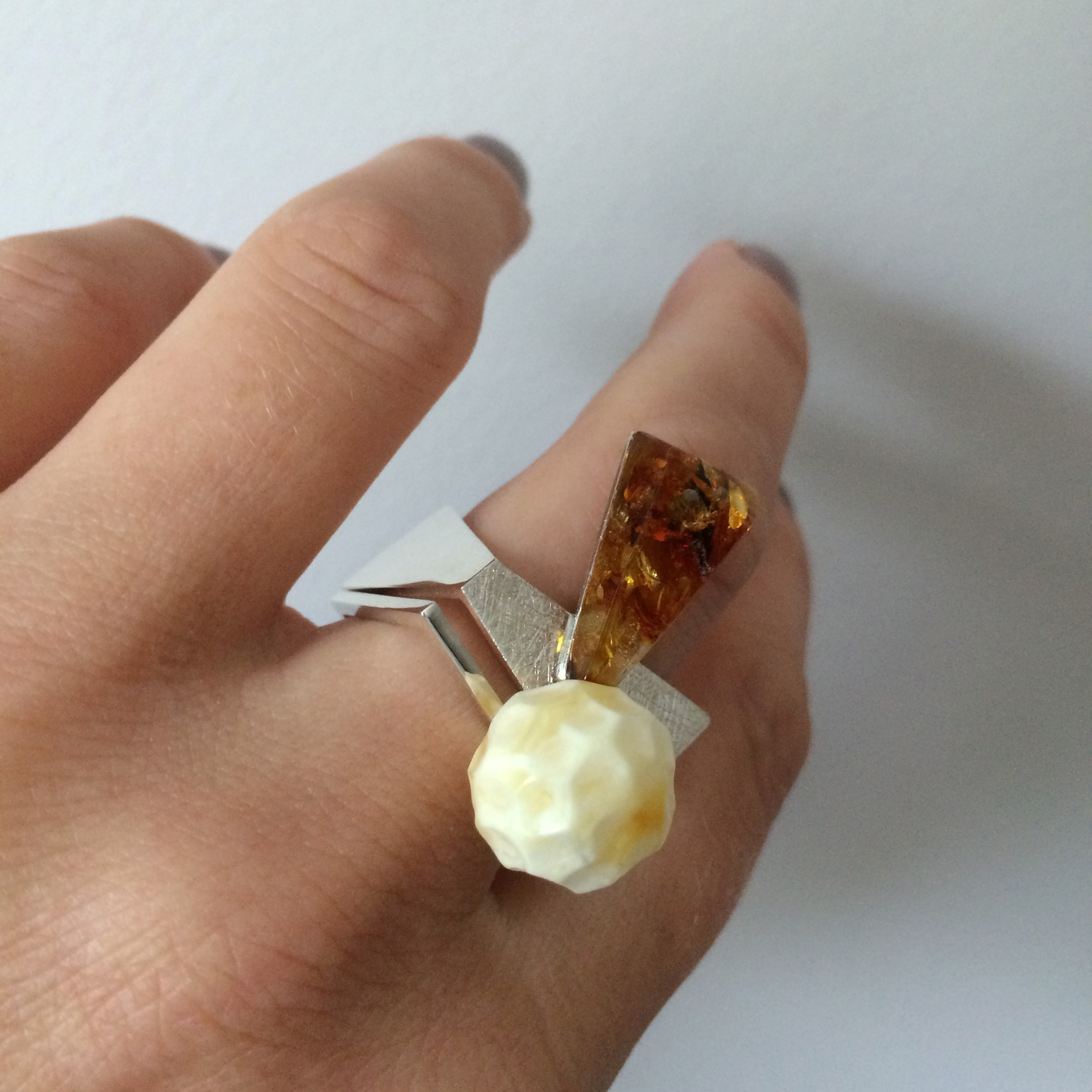 However, to show all the beauty of amber, I took a camera. I  have chosen the most attractive lump from my own amber resources, closed it in my hand, and felt its energy. I started looking for an idea. I dipped it in water and then I saw these air bubbles on its surface. In eureka's head, I saw the form to be created! To make it, I also needed plexiglass. The gushing water from the AMBER SOURCE is made of it. Then I gave this title to my artwork.
It took me many hours to prepare the aquarium with water, the right background and lighting, and then choosing the right shot. But it was worth it! My work has been awarded !!! At the Muzeum Nadwiślanskie in Kazimierz Dolny, where the exhibition took place, I received a diploma from the President of the Jury - Lidia Popiel.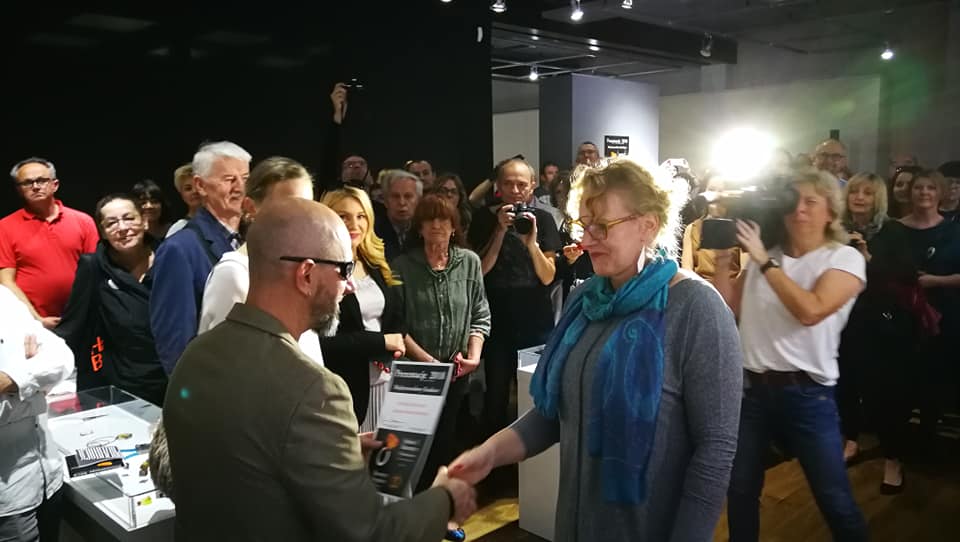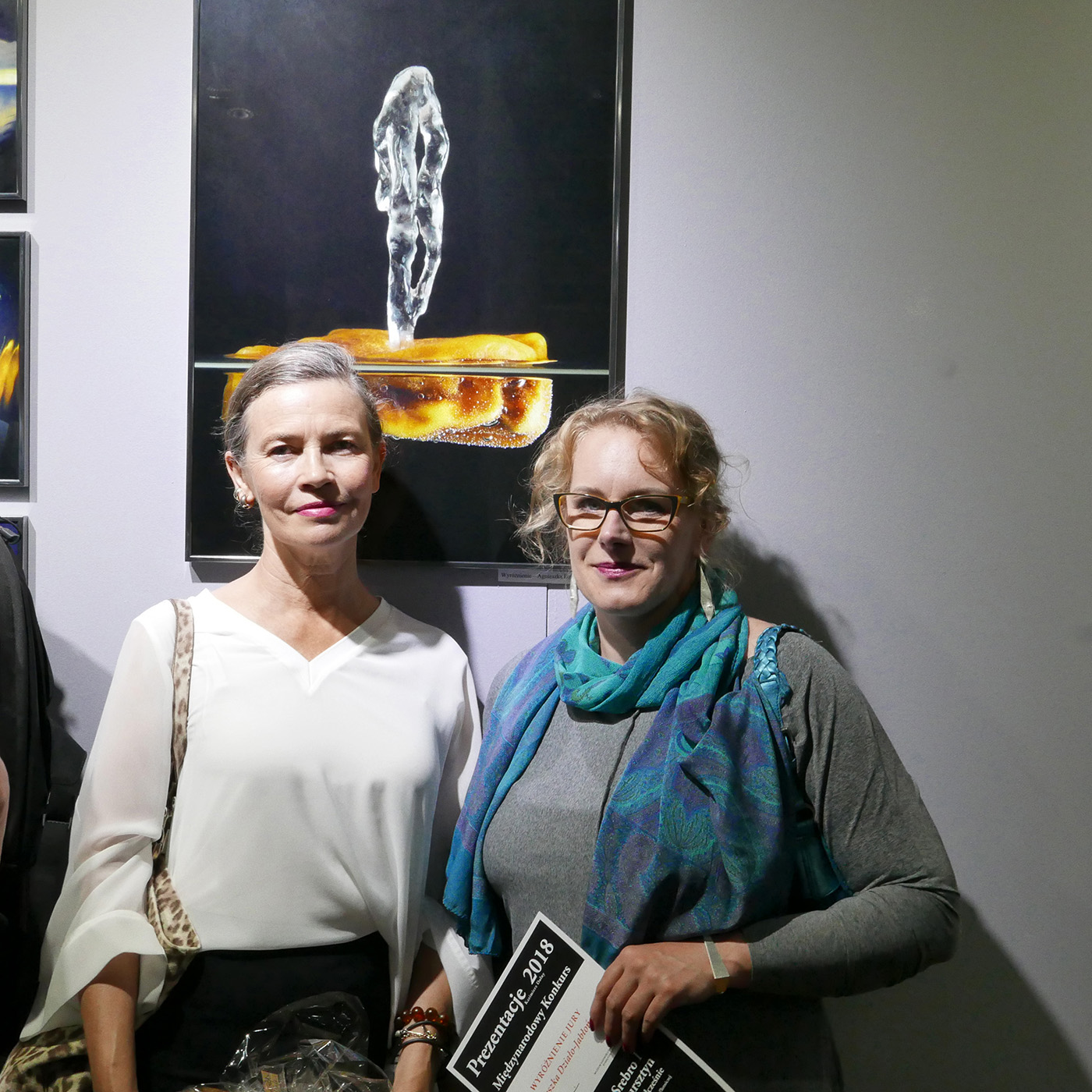 I also submitted two other compositions to the competition. They also qualified for the exhibition. These two images were created from dozens of photos taken through a tiny hole, constructed for this session - a kaleidoscope. Working on this project took me back to my childhood, when I was delighted to look at the beautiful patterns created with each gentle spin of a small roller with mirrors and colorful elements on the bottom :)