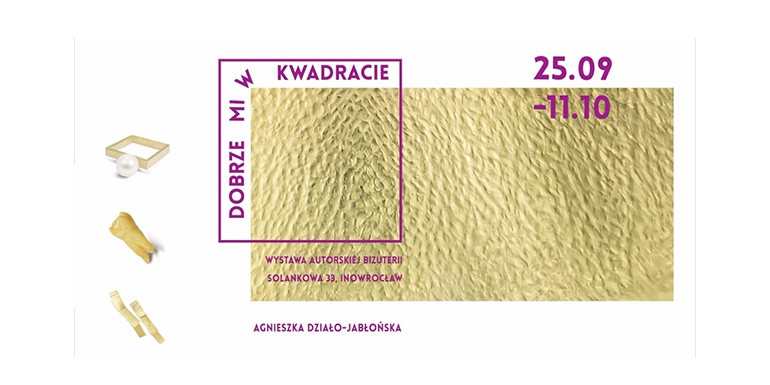 It's difficult to present 25 years of goldsmithing in several rooms. But I made an attempt to show the most important things. What amazed me in the first months of learning goldsmithing and what is constantly with me. Every day, when I sit down to the workshop to create rings, earrings, bracelets using traditional techniques, ... I always feel authentic delight in dealing with precious metals and gems.
The idea behind the exhibition, which runs from September 25 to October 11, 2020, at the Jan Kasprowicz Museum is to show how the perception of the world is revealed in jewelry I create and in my competition works.
I invite you. Immerse yourself into my world.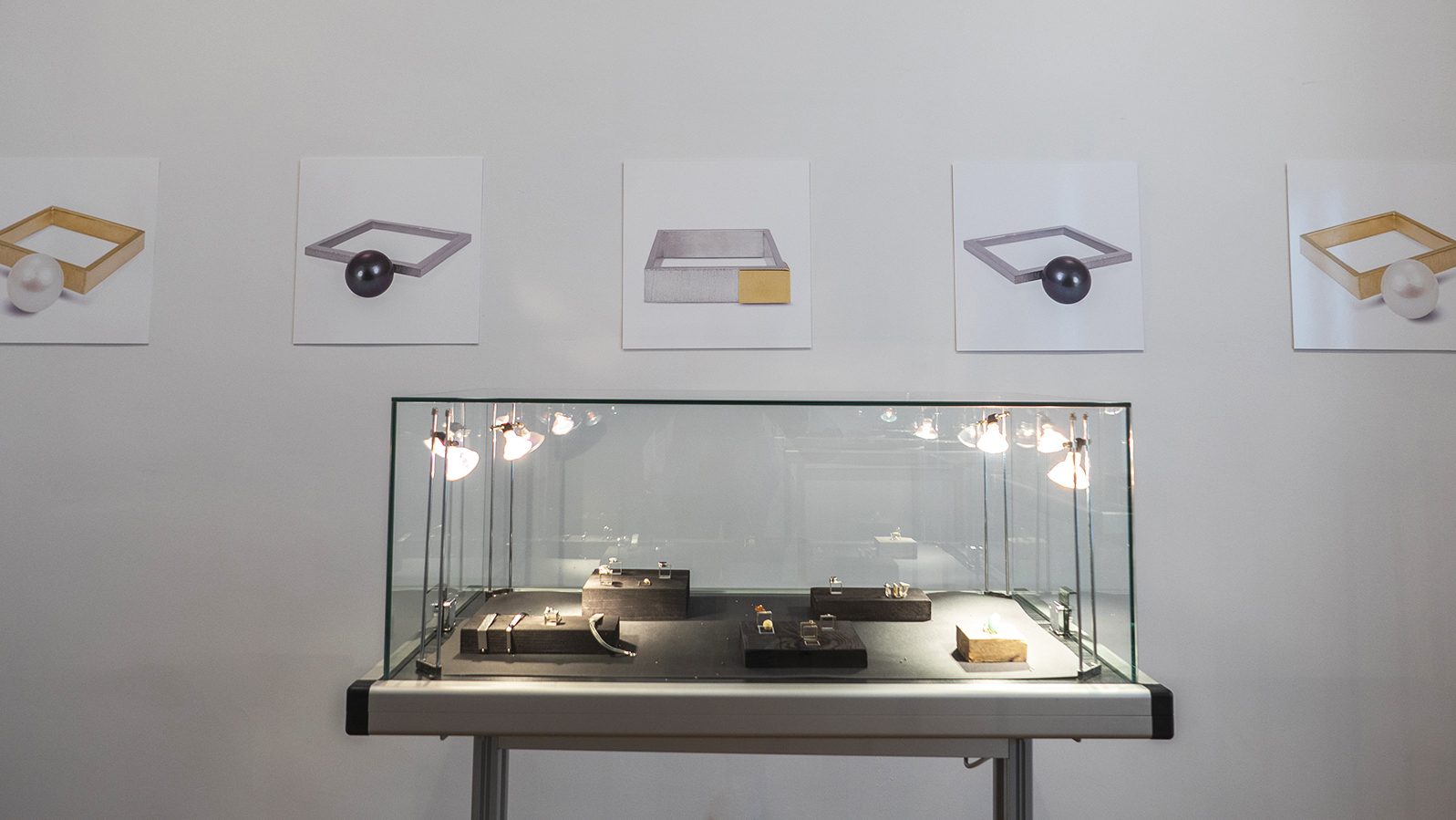 ----
The square shape is partly my character, partly my view of the world. A square is a shape that cannot be pushed - like circle - so it rolls in a direction chosen by someone. The square is stubborn, with its own opinion, often upstream. Defiantly. It is more difficult for it, it is often lonely and misunderstood, but it has a sense of self-determination, freedom and strength. The square seems to hurt, but fits the body and soul perfectly.
I have been creating square rings with this idea for years - to give strength and self-esteem. However, despite my love for its geometry, it is only a small part of shapes that attract me in jewelry and art. And that is why there is sense of beauty and uniqueness in every silver or gold creation that comes out of my hands.
What do I like? I like what is not obvious, asymmetrical, full of vibrations and contradiction. Hence the contrasting combination of matt, raw surfaces with perfectly smooth and shiny ones. I like it when it sparkles slightly. Hence, light reflecting scratches and small stones appear in a minimal amount.. Colors in laconic combinations. Forms not too big but visible. To mark the character.
I love gold. Its sunny glow and buttery shine - constantly delight. It is soft and heavy. Holding them in my hand I feel the energy of earth and sky. Silver with its vividness attracts me with its shades of gray from white to black. It calms and soothes. Its coolness suits me. Maybe it puts out the fire inside?
There are only few product photos, session shots associated with the goldsmith industry. And this is where my need for non-obviousness, an imperfect presentation of beauty that moves me, crept in. Pictures of jewelery have been created over the years. Stuck in the frame with various cameras, most of them without shadeless tents, made with a phone, often moved. Important shapes, shadows, colors, emotions and stories locked in them. Delights.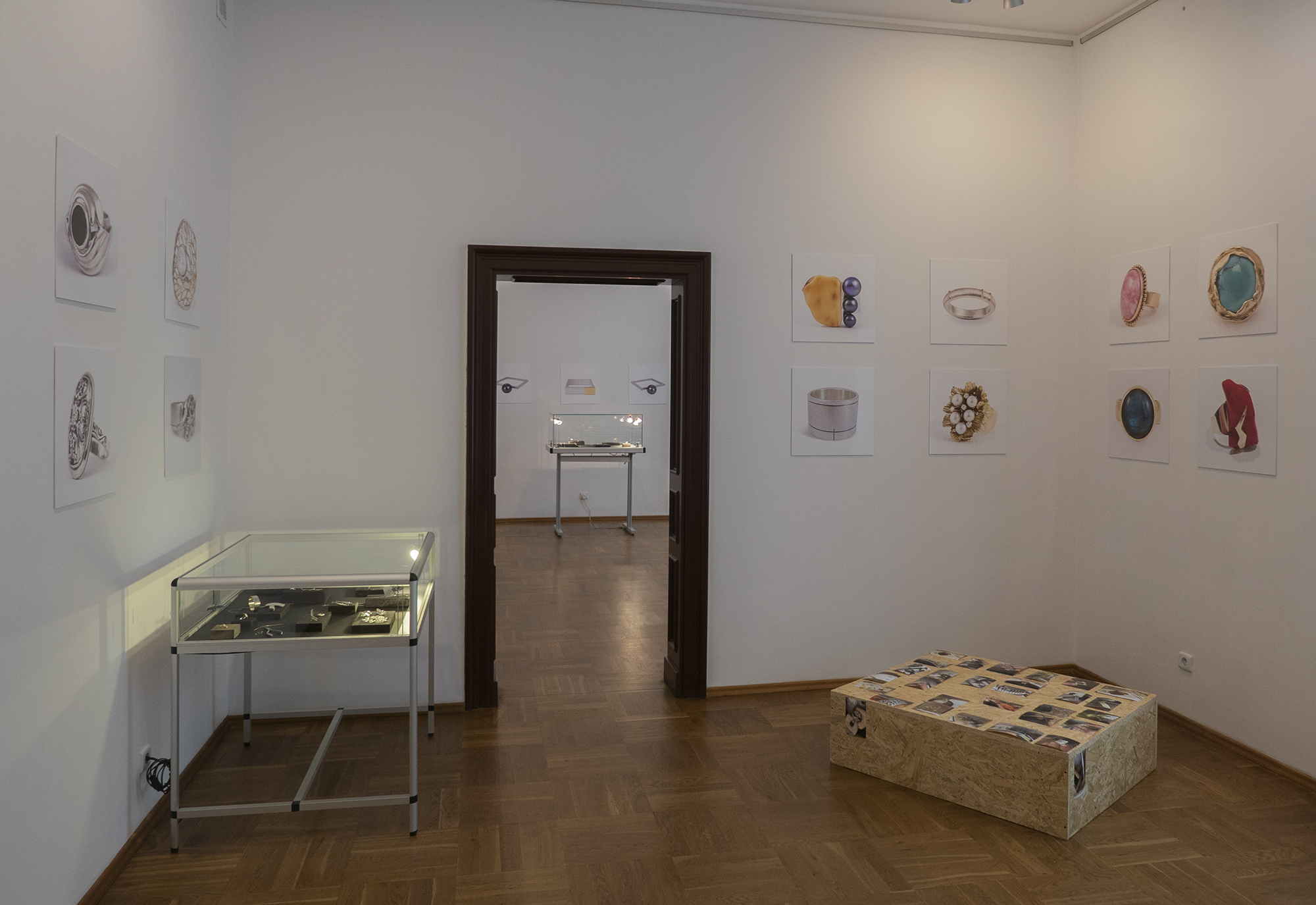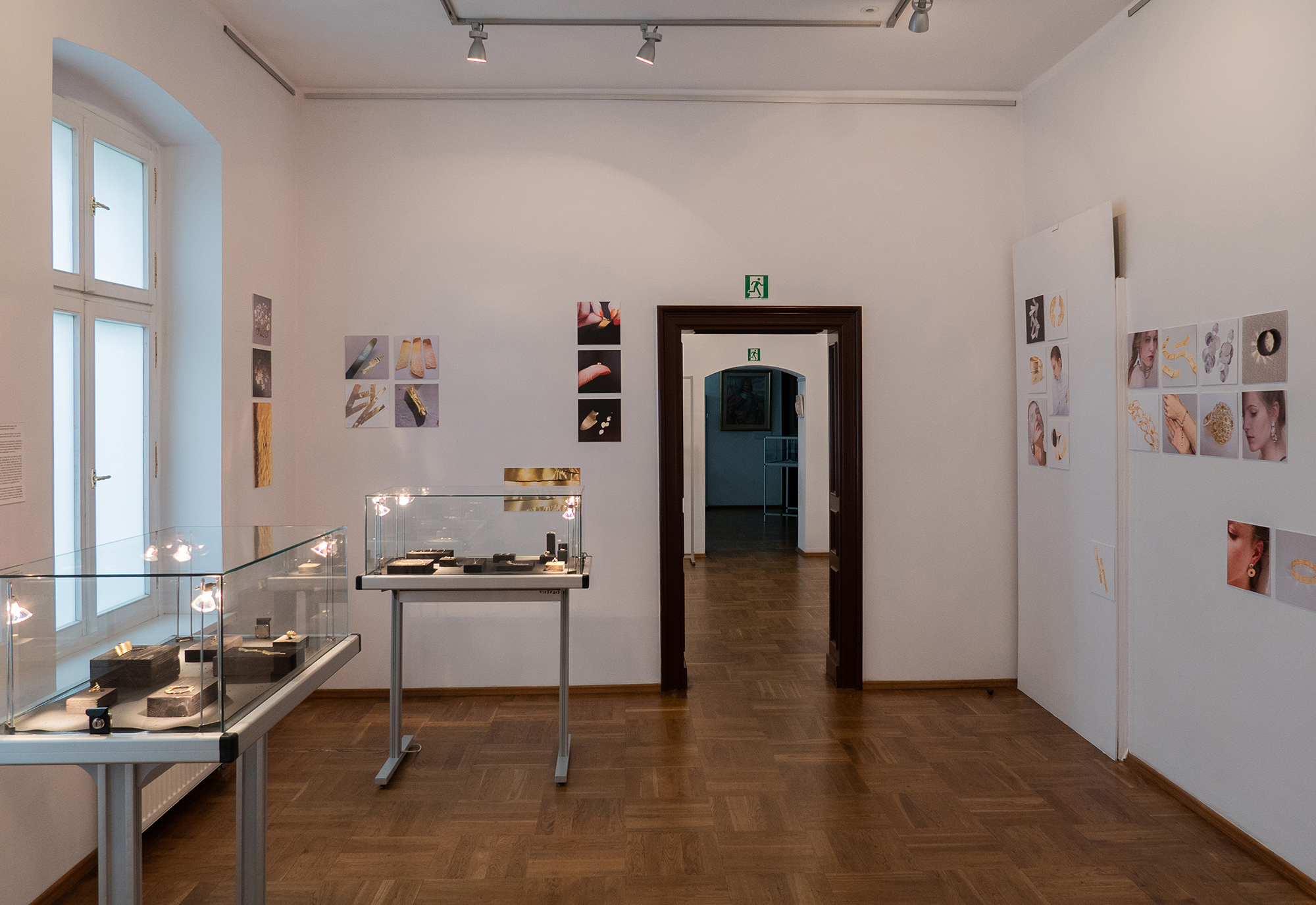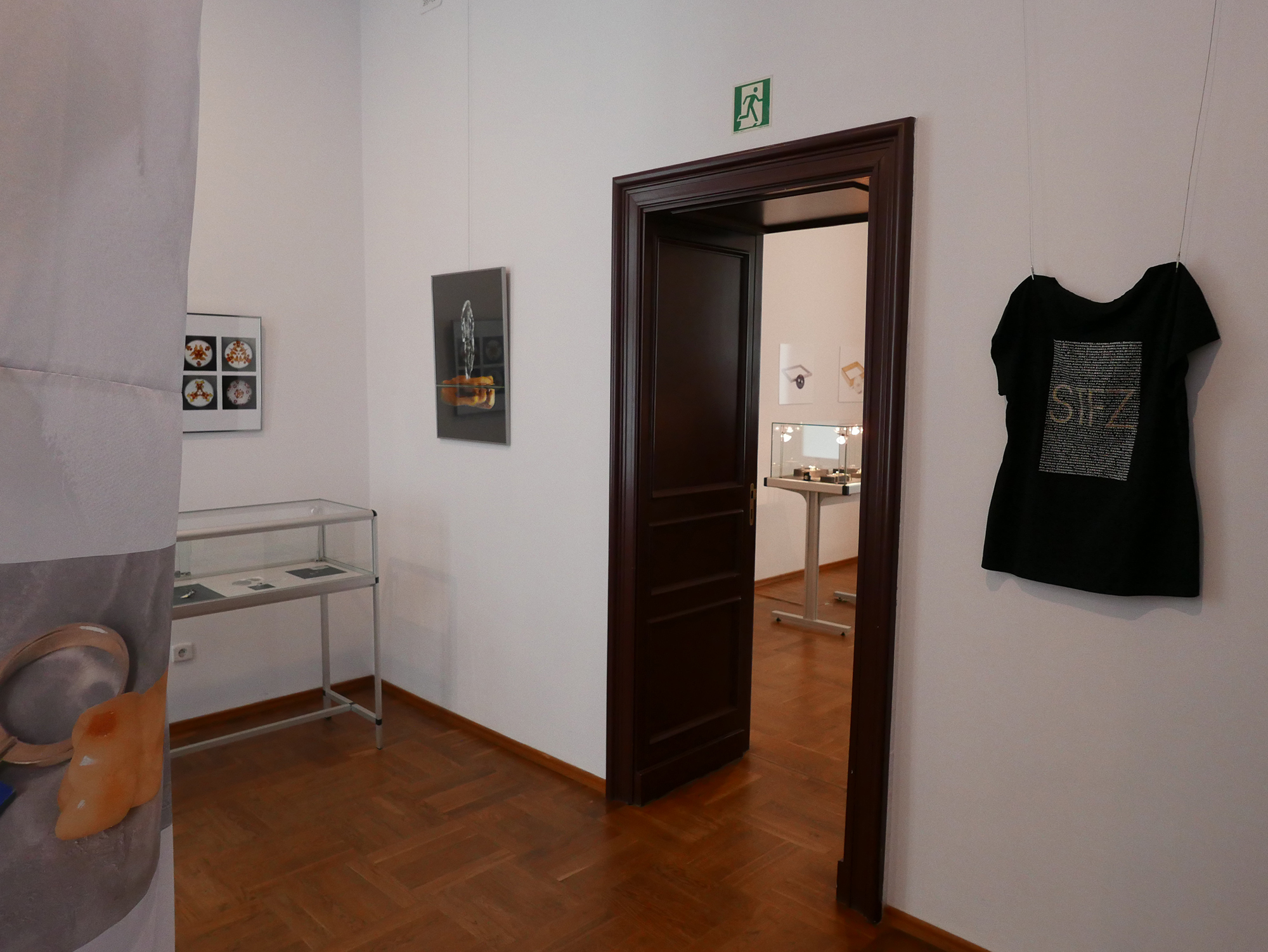 -----
At the exhibition, you can exceptionally see my competition works that traveled from Warsaw or Legnica to enter the walls of the museum in a complete collection. Created over the last 7 years for conceptual goldsmith competitions, it makes presentation of my thoughts and ideas on given topics. All works were created using traditional goldsmith techniques. The space of one of the rooms, arranged especially for this occasion, was enriched with an artistic installation by my daughter - Marta Jabłońska, who designed an asymmetrically hanging curtain with amazingly composed photos of my competition works. She is also the author of the exhibition poster and invitations to it.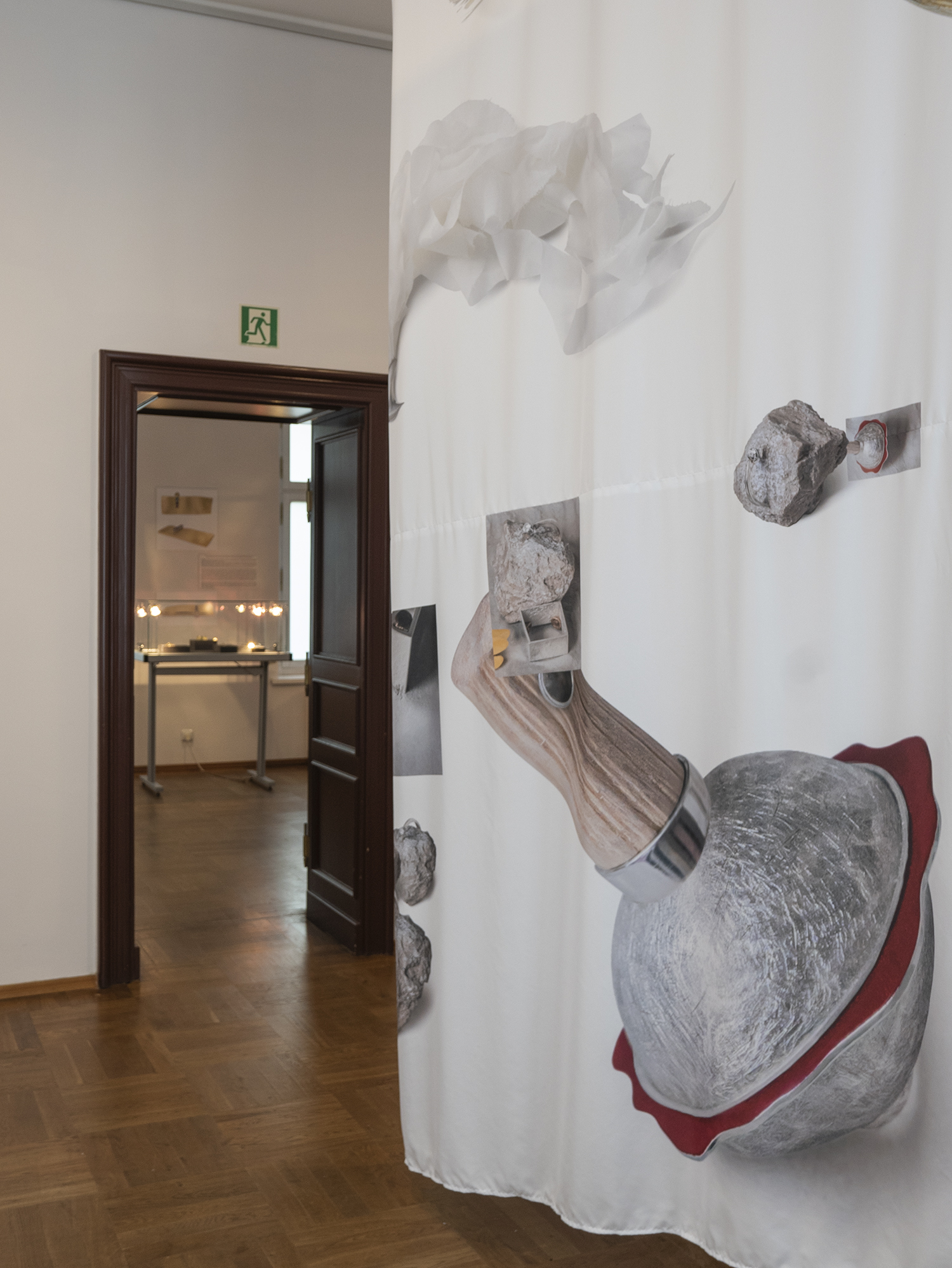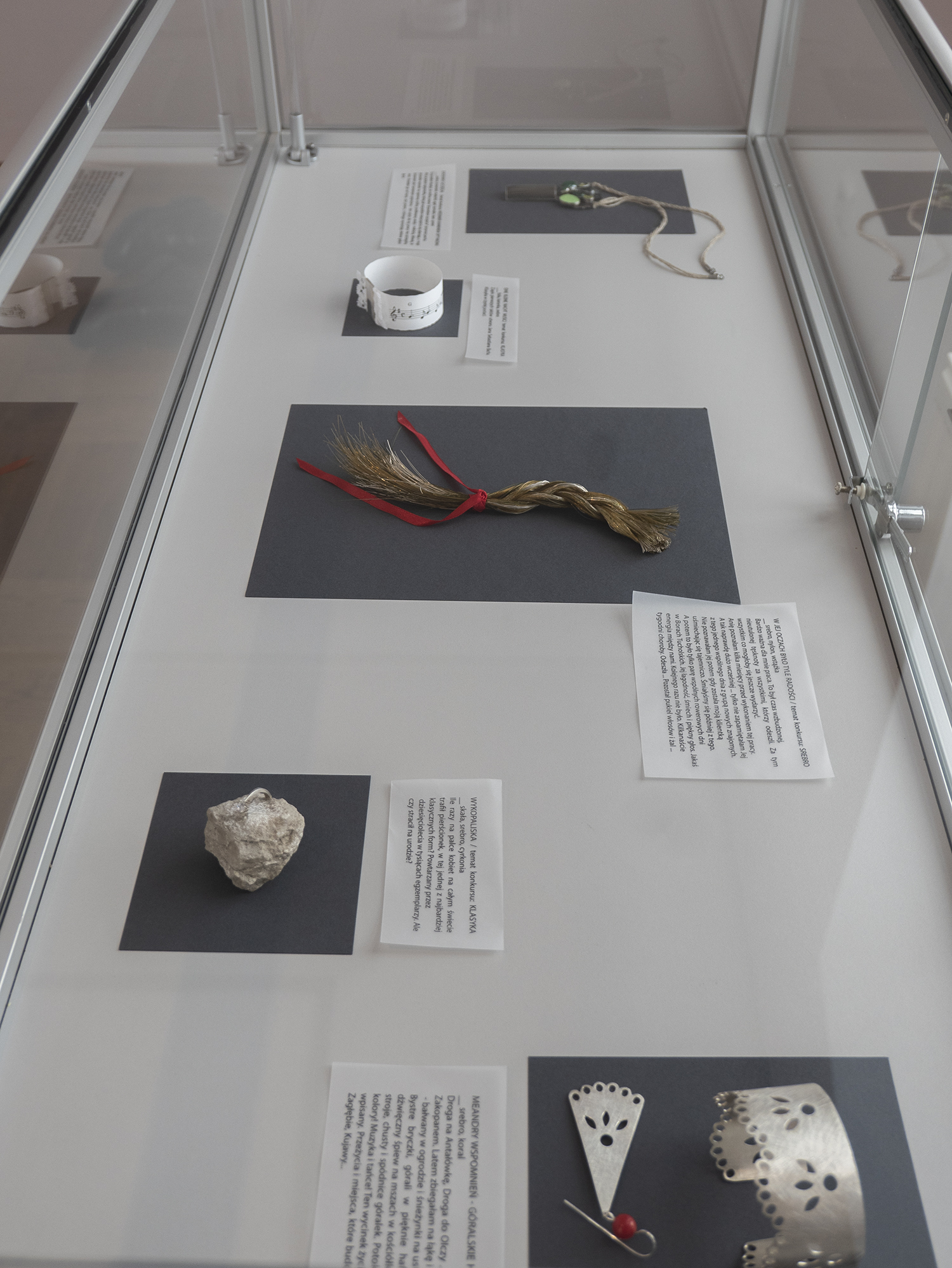 ----
The exhibition will also feature a premiere: the long awaited by me, but also by many of you. A work that truly reveals me to myself as an artist and as a goldsmith. Enchanted in a well-liked form, made of beloved gold, decorated with beautiful gems, the object is waiting to be presented to a wider audience. For now, you can admire it only at the exhibition.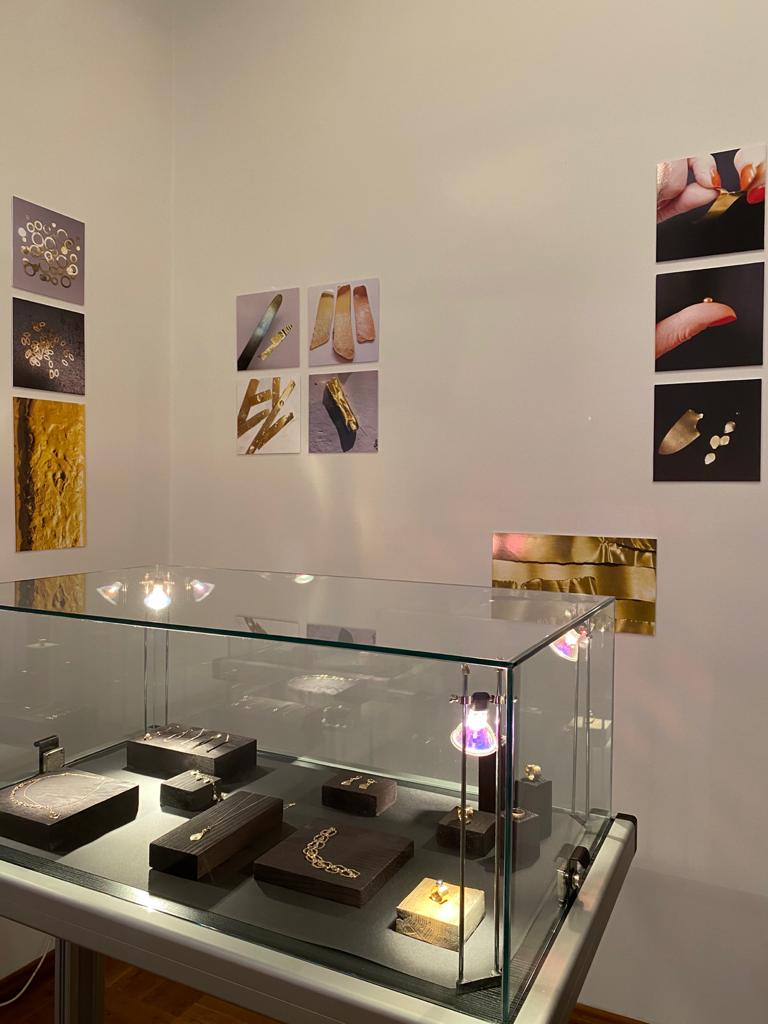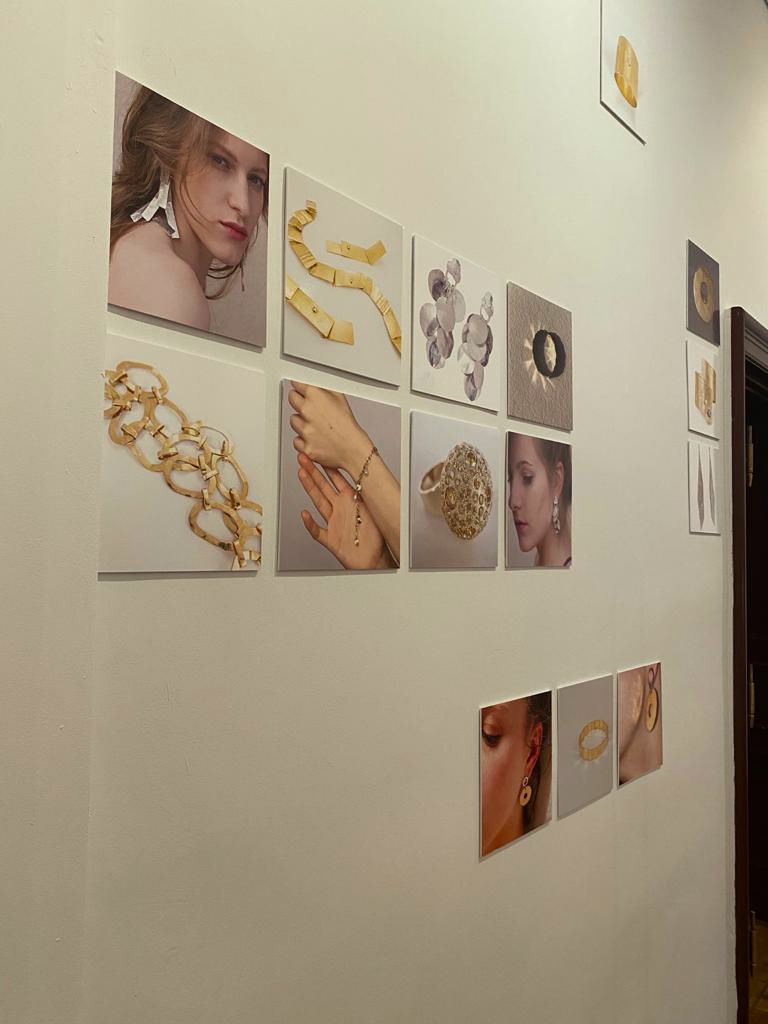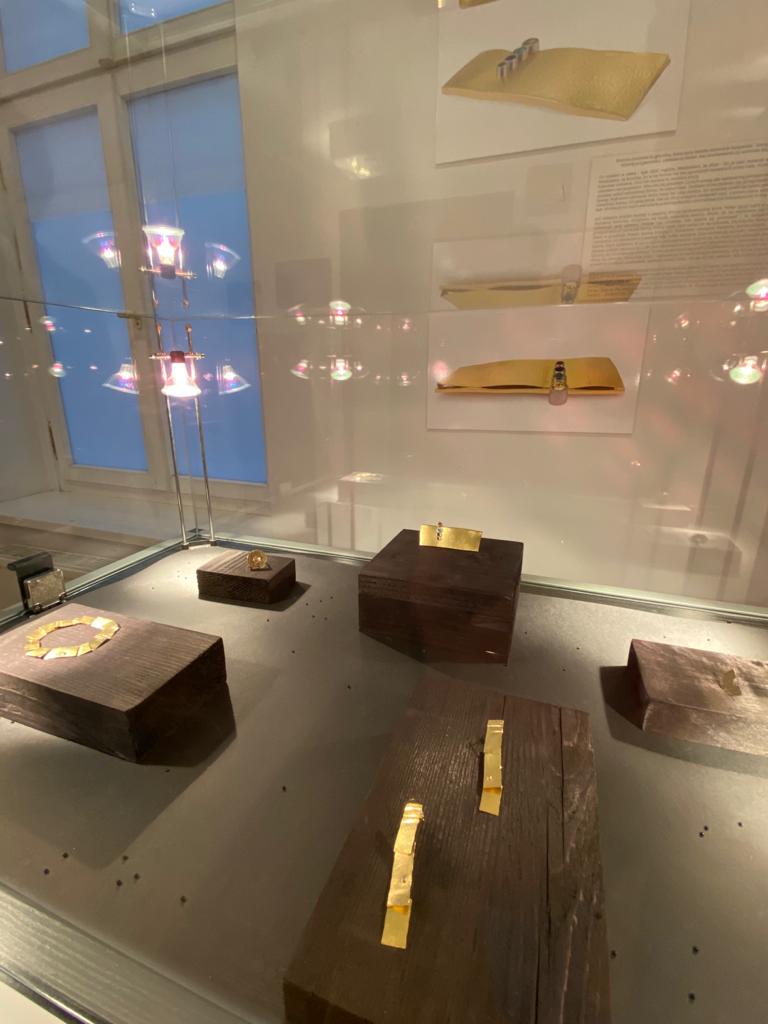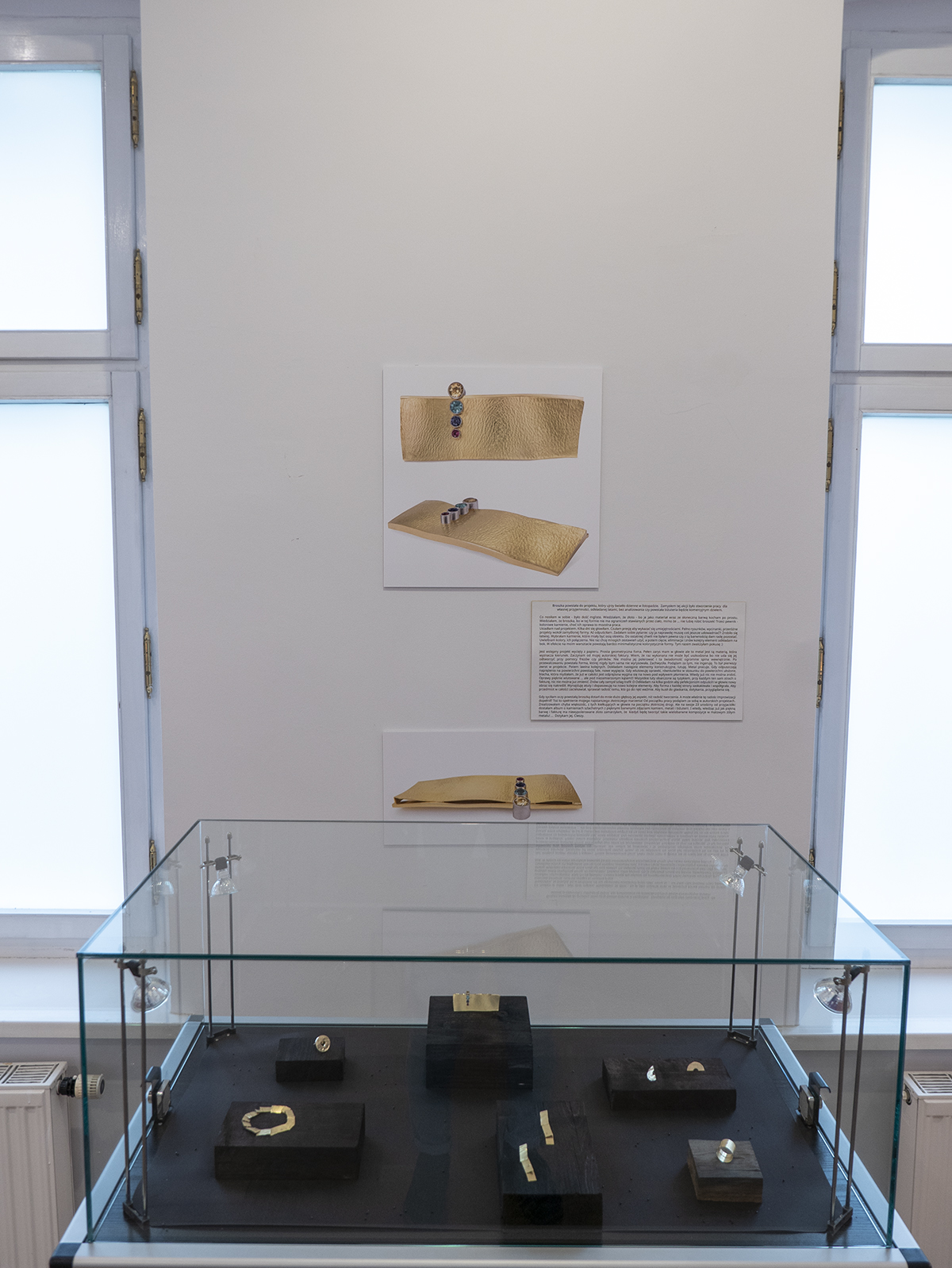 Of course, the museum could not miss the works you know and love - rings from the SQUARE cycle, such as the Marked With Gold square band presented on the website, gold Delicate square with white pearl, exceptionally liked silver bracelets, as well as one of the latest collection- Trembling Shine.